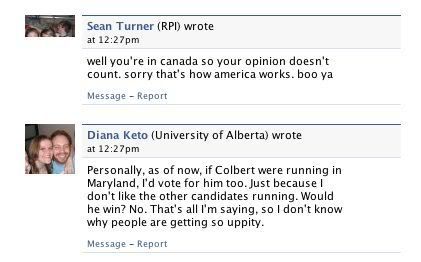 (From the "1,000,000 Strong for Stephen T Colbert" group on Facebook)
Sorry for the lack of postage in this month...tons of work, and I've been
traveling
in Baltimore the past two weekends. No, they do not have computers there. Scattershot thoughts and links follow.

********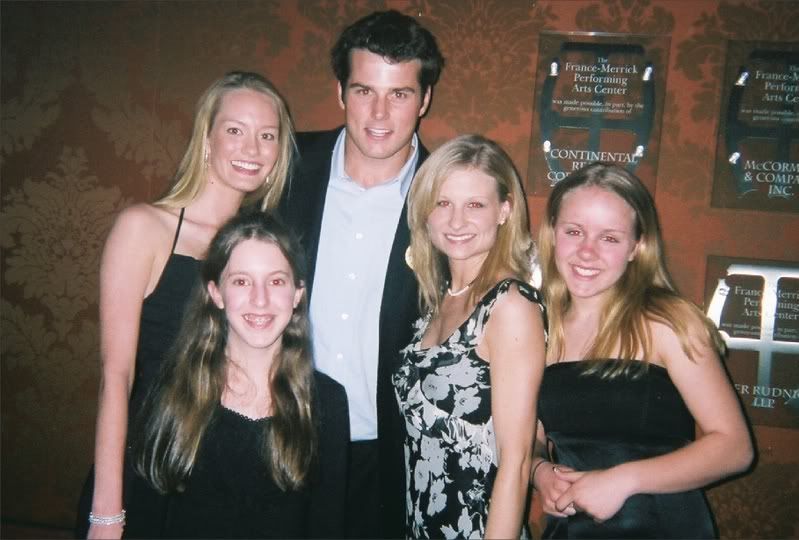 - The Ravens offense breaks my heart. There is nothing more frustrating than watching them get the ball in a dire, must-score scenario (e.g. their final possession of the Bills game this Sunday) and knowing, realistically, that Kyle Boller probably won't be able to close the deal. (He threw three straight incomplete passes.) Granted, the offensive line is hurting right now from a combination of injuries and inexperience (four rookies starting), but still.
The worst part is that I
like
Kyle. I really do. If he asked me to, I would take care of his dogs when he went on vacation, or go shopping with him to help him pick out Christmas gifts for his family. I would gladly drive him to the airport on very short notice. If he got a few drinks in me, I would consider giving him my Gmail password. I would even take one for Team Boller and non-sexually occupy the one real beat girl in the picture above (far left), as well as her friend with the real big face (far right), if he expressed an interest in either or both of the negligibly attractive blondes flanking him. I just wish dude could be more consistent and/or move around a little more.
*******
An
Adam Riff
™
post featuring Red Sox stud closer Jonathan Papelbon in
various stages of celebratory orgasm
inspired me to Google Image Search dude in the hopes I'd find some quality pictures from his mohawk phase. Not a lot of material there, but I did find


which I'm OK with. (
JonPapelbon.com
)


********