From an old post about
Maclaren brand strollers
from Babble.com's Strollerderby, "The Mother of all Urban Parenting Blogs."
When I say "pimp my stroller," I mean that this is a

stroller fit for an actual pimp.

Maclaren's latest stroller offering is so not the shiznit. Or, if you have a stable of crack hos working a corner to keep you in malt liquor, it very well might be. Sprung from the pages of King* magazine in between ads for spinning chrome rims and grillz, it's the new Maclaren GB Type Au.

The seat is made of black leather and the carbon fiber frame has been painted with only the finest 9k gold. For those that appreciate the best in conspicuous consumption, the Maclaren crest is embroidered on the back of the seat rest.

Only 20 of these babies have been manufactured, and they sell for a whopping $3800. Hey, Beyoncé and Jay-Z: you better get cracking in the baby-making department. This stroller has your names written all over it. Not literally, but I'm sure they'd do a Rocawear version.


*My favorite magazine ever.



Wow.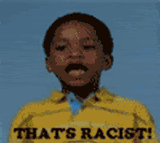 And Rocawear
does make its own strollers.
I saw one on my block earlier and was searching for a picture of it when I came across this hot mess.